About Us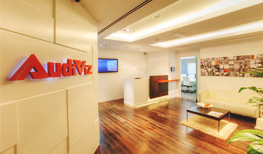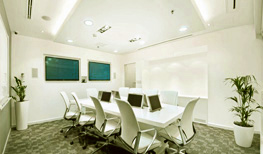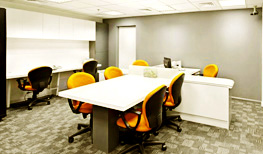 Who we are
Audiviz Technologies was incorporated in 2002 with a charter to provide cutting edge technology solution and services to the discerning clients. We have grown steadily ever since and pride ourselves for having provided solutions across a wide range of technology and user applications. Completion of over 1000+ projects in the region is an affirmation of our satisfied clients and partners. We have had the fortune of providing our services to some of the most prestigious and industry leading customers and today we are seen as a preferred solution provider in the ICT ecosystem. Audiviz is widely accepted as a "go to" company for complete ICT Solutions with ultra specialization in the Converged and Immersive Technologies, in the Information and Communication. We approach any project with a clear belief that customer user experience is the ultimate goal. We achieve this by providing professional non-obligatory consultancy, proof of concept references, freedom to work with any vendor partner and service provider to deliver total solution on a cost effective and timely manner. Together with the support of our vendor partners and our domain expertise gathered over the past 12+ years helps us to offer Design-Build-Support services for a total end-end solution to customers.
Now
We are recognized as the "Go To" company for reliable and competitive solution provider in the Information & Communication (ICT) ecosystem.
Where we are headed….
We will continue to invest our time, resources and engage our passion for delivering best-in-class technological experience and true value for our customers and partners. Our investment today in acquiring best in class expertise, personnel and experience across key user domains like Education, Hospitality, Enterprise, Retail, Real Estate and with programs to implement Green Initiatives will deliver seamless, cost effective ROI to our valuable customers going forward. We are at the threshold of witnessing an explosion of technological possibilities and user experience. We are ready and excited to embrace this change.
Download Audiviz Company Profile