Services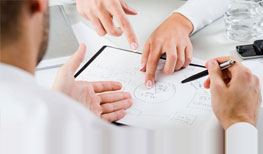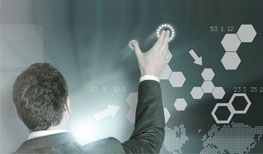 Consulting and Design
We would be happy to advise you on a "no obligation" basis and to help you formulate your technology and user application requirements even before you finalise the project brief. Apart from our core expertise and domain knowledge, we understand that our customers may need us to consult, co-construct and deliver many varied technologies and user experience. In view of this, we work with specific solution experts, system architects and consultants to develop solutions for cost-effective, rapid and future-efficient realization of our client's organizational goals. This approach lets us provide our clients with a one-stop ownership to deliver the agreed solution and services.
Integration and Project Management
Whether it is large or small, our engineering team adds immense value to your project. Our services will include helping you out in determining the right equipment and technology to suit your needs. We involve our partners specialists for development of major projects. Our logistics team provides a seamless supply-chain management from procurement to delivering across continents and borders globally, guaranteeing the quickest delivery process.
Maintenance and Service
Audiviz offers comprehensive plans and programs to provide our clients guaranteed uptime of their technology environments and provide an array of hardware / software repair and maintenance support services. We for a variety of services undertake on-call basis, service level agreement and annual maintenance contracts.