Hospitality:
Visitors & Guest Experience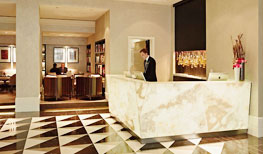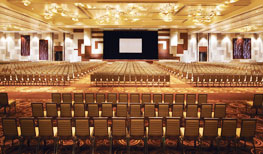 Customer Expectation :
Hotels and Hospitality customers demand a modern, tech savy and "wow" effect during their stay or visit.
This has caused a huge revolution in the way this industry adopts the Audio Visual solutions to attract and retain discerning customers. Ballrooms, Meeting Rooms, Outdoor Entertainment Areas, Lobby, Swimming Pool Area, Spa, Fitness Centers, Discotheques, Pubs, Restaurants are all fitted with cutting edge
Audio, Video and Light equipment to "Wow" the customer during their visit or stay.
We deliver :
We provide following solutions for this industry
Audio, Video & Lighting solutions : Ballroom, Auditoriums, Discotheques, Bar & Restaurant
Dynamic Digital Signage : Lobby, Restaurants, Bars…
Background Music & Public Announcement : Area specific or facility wide
Room Automation : Guest Room experience for VOD, IPTV, Billing System..